This decade has been the age of the return of retro motorcycles. Old-world charm with advanced, reliable technology hiding under the classic skin is a formula that seems to bring in good sales numbers for manufacturers around the globe. To wit, BMW's R nine T, a motorcycle with visual and mechanical of the classic Boxer engine motorcycles of the Bavarian firm has been a sales success since its launch way back in 2014. So have the Ducati Scrambler, Triumph Street Twin, Yamaha Yard-Built XSR900, and many other manufacturers besides.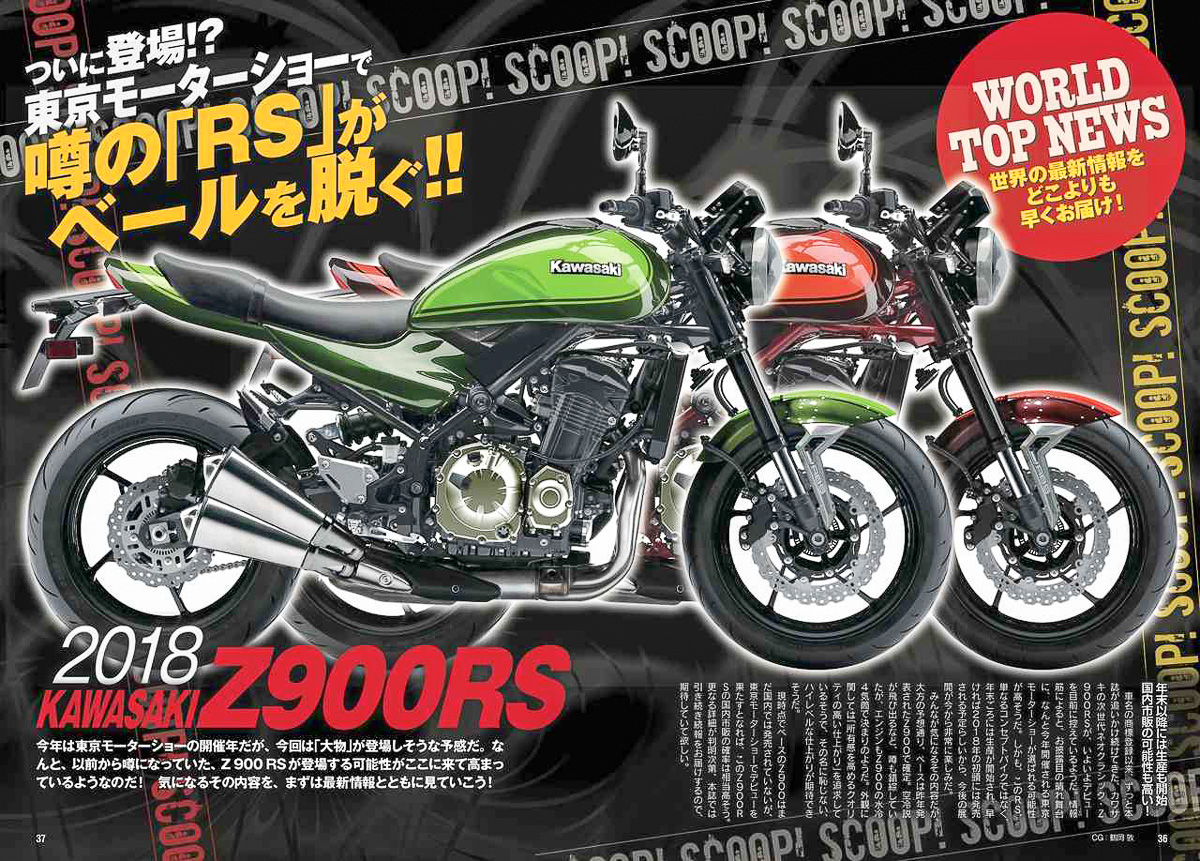 Kawasaki had their own W800 motorcycle on sale recently, which was a classically styled bike with an engine running on old technology. It had to be axed from their lineup due to tightening emissions norms in all parts of the world. This left Kawasaki with a gap in their range, which needed to be filled by another retro-standard machine, to take on rivals' already established retro brands.
Rumor has it that Kawasaki are planning to shoehorn the engine from their Z900 into the body of a retro-themed standard bike. Coined as the Z900RS, Kawasaki have already trademarked the name. The Z900 street naked is powered by a 948cc, liquid-cooled inline-4 engine that is seriously fast and flexible, with both mid range grunt and top end punch. Also, it outperforms every single retro themed motorcycle out there.
The Z900's chassis setup with design taking cues from Kawasaki's heritage could be just the formula that could catapult the manufacturer to the top of the Retro-Standard motorcycle sales chart. Quite possibly, it could also spark a numbers game, with manufacturers rolling out retro-standard bikes with progressively higher outputs. A motorcycle out of the 20th century design books, with performance numbers of today, what's not to like?
Source: Young Machine